What is Gloss University?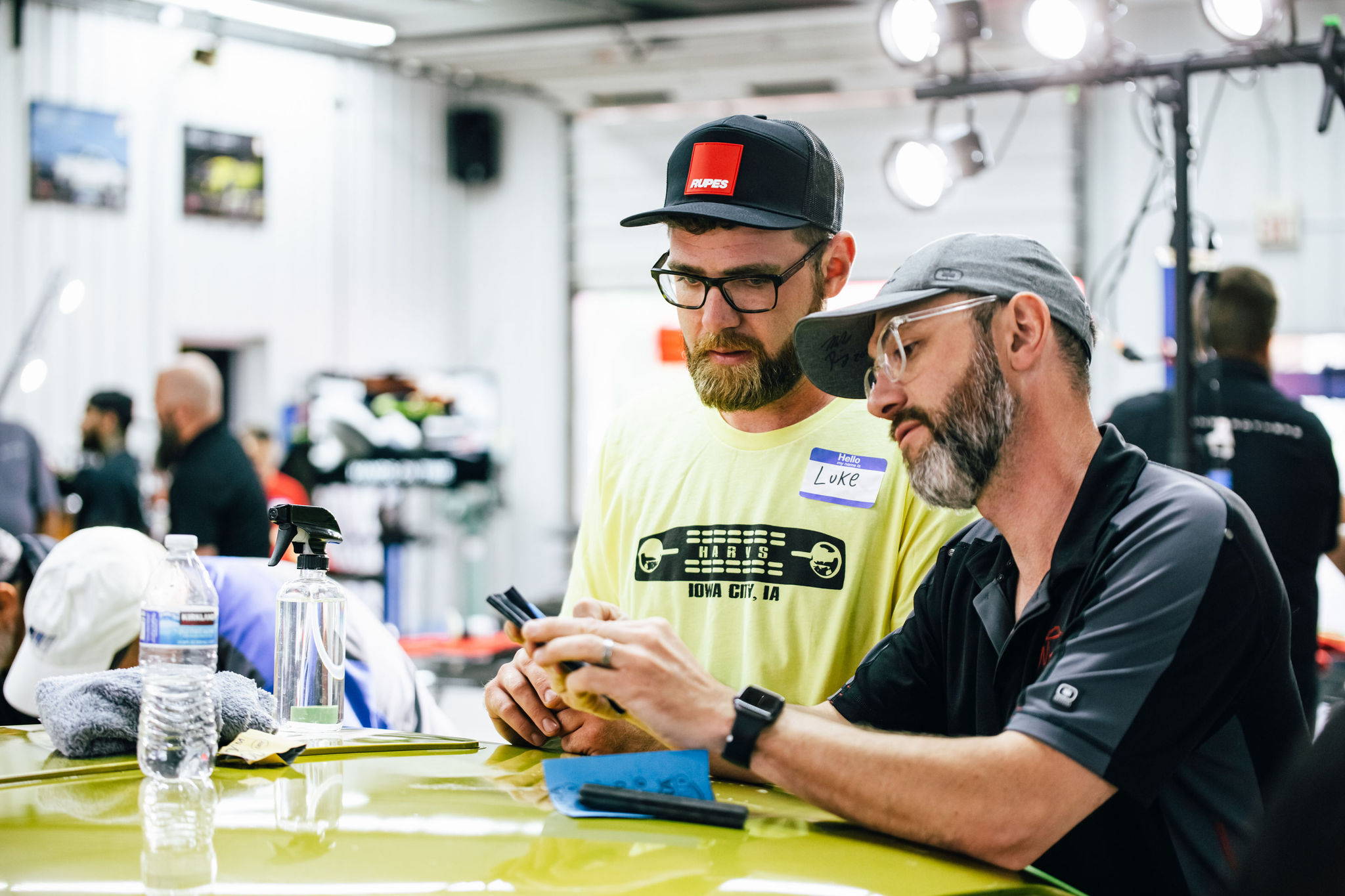 Gloss University is the leading provider of professional training in the automotive detailing, wet sanding, and paint correction industry. We recognize the need for elevated training to take your skills to the next level. Our comprehensive programs are designed to cater to collision repair and detailing professionals as well as car enthusiasts who enjoy maintaining their vehicles.
Our training focuses on the skills and craft of detailing and polishing, rather than just the products being used. Our goal is to help you develop a deep understanding of the fundamentals of what is happening on the surface so that you can become an amazing technician. Our unbiased approach to training means that you'll receive the best possible instruction, ideas, tools, and shared knowledge that will take your skills, profitability, and understanding to the next level.
At Gloss University, we're committed to staying on top of the latest trends and techniques in the industry. Our network of professional trainers, who collectively have decades of experience, offers a unique experience to learn, network and have an incredible time learning from various angles of the business. with background in detailing and business ownership to chemical sales and development, buffing pad design and production, as well as paint and collision repair, we have something extremely unique to offer.
We offer a range of programs, including our flagship advanced wet sanding class, Detailing 101, paint correction, and Ceramic coating application, and even business and marketing courses. Our experienced, successful, and passionate trainers are dedicated to helping you grow and achieve your goals. Don't settle for basic skills - take your craft to the next level with Gloss University.