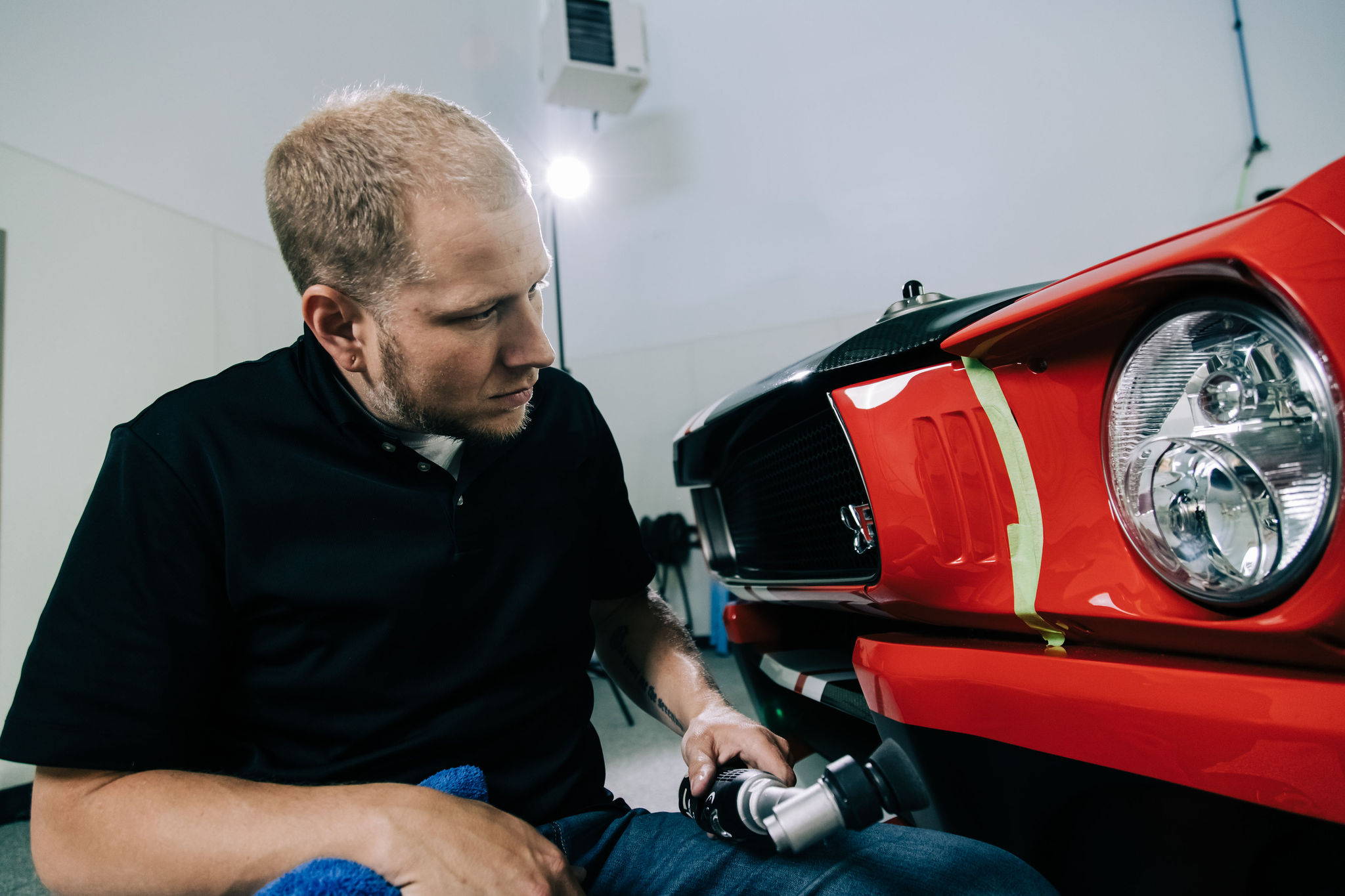 David started his career as an automotive enthusiast, pursuing his education and career in collision repair and automotive refinishing. After years in the body shop, David decided to continue his passion of refinishing by opening Perfect Shine Detailing, specializing in paint correction, specialty detailing, preservation and reconditioning.
In 2013, he decided to take a role with world known polishing pad manufacturer, Lake Country Mfg. His technical skill and "in the trenches" knowledge helped him be the key developer of multiple well known new products in the industry, developing and co-developing polishing pads and systems for brands all over the world.
With those experiences, Dave has been able to learn and share his knowledge of how to polish paint and the intricacies that can change the way you could approach any job. In addition to detailing and leading trainings around the world, he is the co host of the In Motion Mediaworks Podcast, and is a co creator of the In Motion Mediaworks YouTube channel, vlogging travels around the world, covering automotive shops, builders, cars and the key people that share the same passion and love for all aspects of car culture
IDA Certified Detailer + Skills Validated
2013-2015 - 3 time guest instructor at Mike Phillips and Autogeek's Bootcamp and Roadshow Class

2011-12 - placing cars - Milwaukee Concours/Masterpiece and multiple placing cars for Elkhart Lake Concours Road America Vintage weekend.
2015 - Developed LC Pads HDO pad line
2016 - Deveolped LC Pads Microfiber pad system

2017 - Developed HDO pad line V2

2018 - Patented Polishing pad design.

2019 - Developed UDO Pad line for the LC Power Tools UDOS machine

2018, 19, 20 - Gooding and Co Auction Detailing crew with ABS detail of CA
- Scottsdale, Amelia Island, Pebble Beach
2017 & 2018 Member of Distinct Detail Team for Pebble Beach 2017, 2018 - Placing cars both years
2017 - Special Guest Instructor - Monster Detailing School - Santiago, Chile
2016, 17. 18, and 19 - Ring Brothers detailer to help prepare SEMA cars, including Battle of the Builders winner 2019
2019 - Guest Instructor - The Dazzle Show - Thessoloniki, Greece
In Motion Media Works
- Podcast
- Youtube
Perfect Shine Detailing
- Facebook
Notable links:
Co-founder of KXK Dynamics and known globally for his high level skills in wet sanding and vehicle finishing, Jason has been traveling the globe sharing his years of experience to elevate the next generation of detailers and paint refinishers.
Due to Jason's unprecedented knowledge in the art of color sanding and polishing, he has created a sanding block design that embodies both the aspects of simplicity as well as enhanced performance. He has also worked with pretty much every industry leaders, builders, detailers is considered the "best in the biz" when it comes to Hot Rods and Custom Car Builds with 20 years experience in the industry,
Jason, like David, also started his career going to tech school for automotive paint and collision repair. After getting out of school, Jason jumped right in, working for Byers Customs and restoration, then spent a few years working for Griots Garage, training at off site events and technical sales. With his experiences, he joined Brian Churchill to birth Polished Image Detailing in 2011. Since then he has decided to focus on education other detailers and professionals in the paint industry, and only focusing on large sanding jobs for high level cars and events.
2007 - Mothers Shine Award Winner
2008 - Riddler Award Winner
2009 & 2010 - Riddler Great 8 placement
2008 & 2010 - Pebble Beach class winners
2013 - Featured in Hot Rod and Custom Magazine - Jun/July issue and has had his work featured in endless other magazines.
2017 - Guest Instructor Meguiars NXT Training
2019 - Guest Instructor - The Dazzle Show - Thessoloniki, Greece
Notable Links:
KXK Dynamics
- Website
- Facebook
Personal links below
Our goal is to bring you some of the best instructors and professionals in different aspects and areas of Detailing, paint correction, ceramic coatings, paint protection film, preservation, restoration and every type of vehicle reconditioning. Each class or workshop offered includes guest instructors to make it truly unique experience with the best in their respected trade or area of expertise. Our growing network of professional trainers will be something new to the industry and drawing eyes from the largest brands in automotive refinishing.
Want to host or be a special guest instructor in the Gloss University program? We want you too! Contact us today.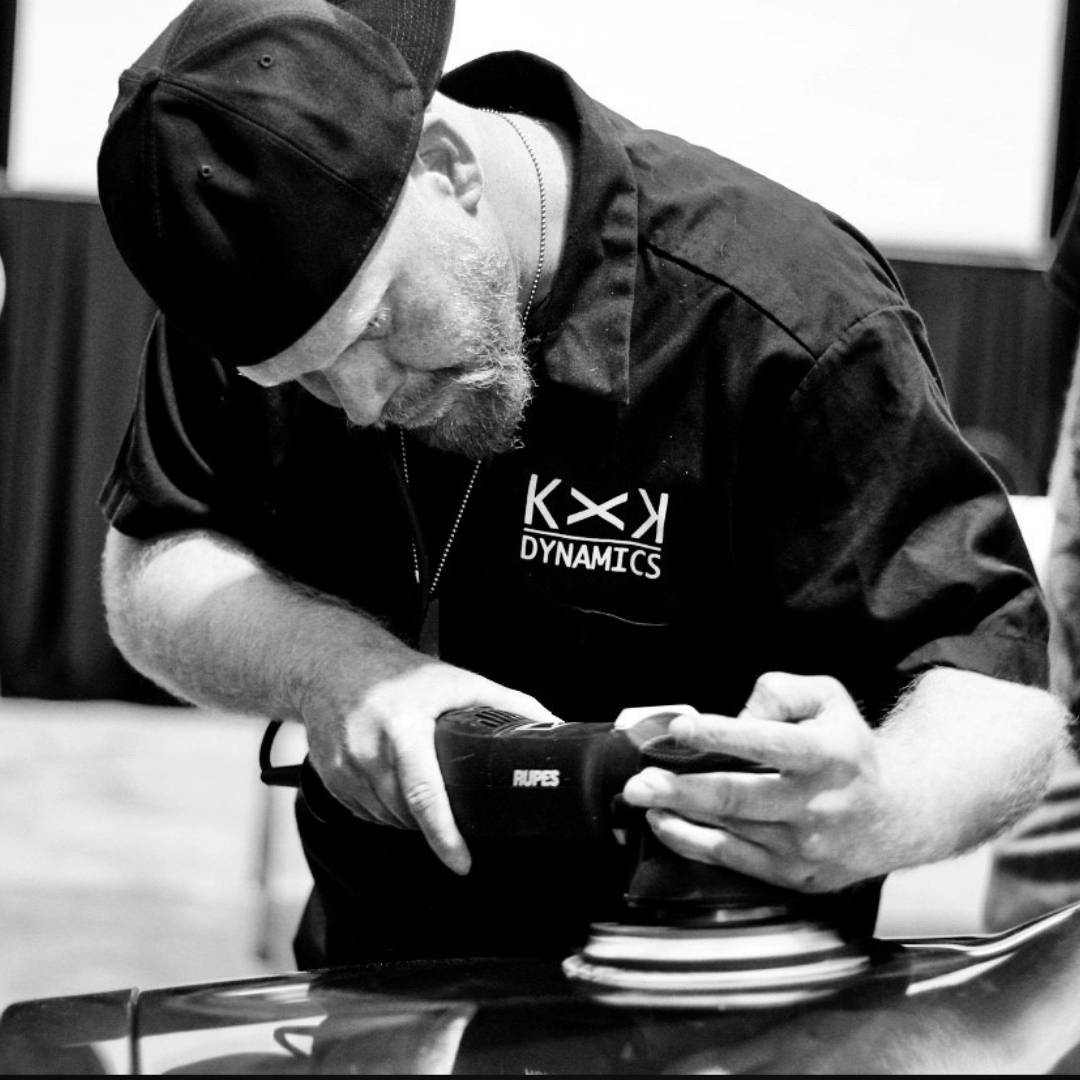 Eron Knox is an internet sensation, always spreading his knowledge with a sprinkle of Knoxy love. As co-owner of Red's Detail in Atlanta GA, and also a member/owner of KXK Dynamics, Eron is wealth of knowledge and the experience to prove it. He's developed a number of the products KXK sells today, along with beta testing and product development with some of the leading brands in the industry.
With a nickname of "Boss Daddy Cream Shoes", you can be assured that Eron is always ready to bring the heat and share perspectives and approaches to your work that you probably haven't seen before. His skill set and thought process is often times emulated through much of the detail industry from leading training seminars and sharing his tips with detailers and technicians on groups and forums. In his spare time, he can be found on Facebook tormenting his business partner, or at home creating incredible oil paintings.
2017/18/19 Atlanta Concours d'Elegance Best in Class
2017 & 2018 Keels and Wheels Concours Best in Class
2018Keenland Concours d'Elegance Best in Class
2018 & 2019A.A.C.A. National First Place
Cadillac National Grand Champion 5 time consecutive winner
Notable Links:
One Wing Challenge
KXK Dynamics
Personal Facebook and Red's Detailing Links below.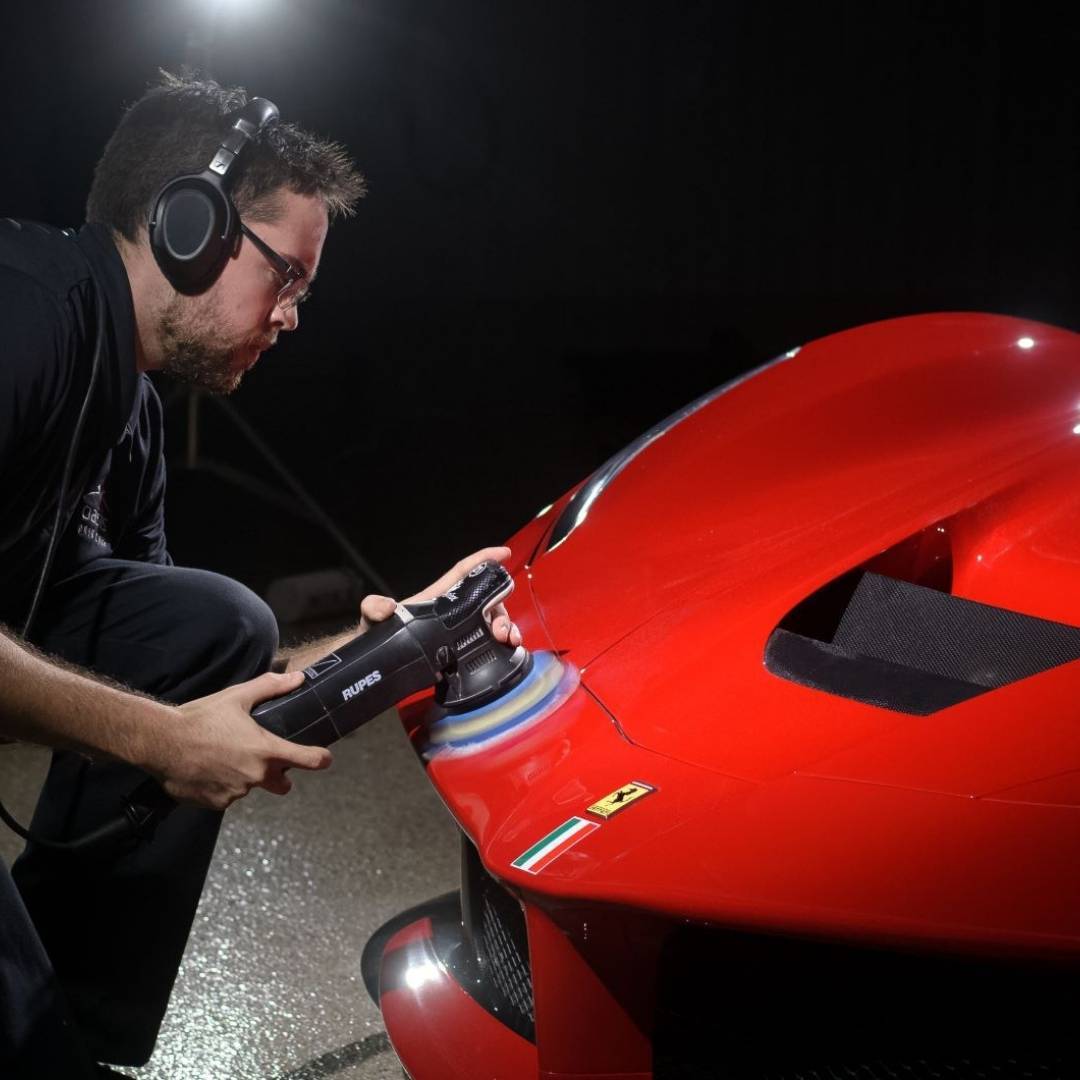 Connor is the owner and operator of CH. Detailing, one of the premier specialty and enthusiast based detail shops in the Madison, Wisconsin area. The level of cars, and the amount of them that come through his shop could tell you enough, but the amount of special events and places detailing has taken Connor are on another level as well.
Connor frequently tag teams exceptional vehicles alongside David Patterson, and has traveled and attended industry events and detailing projects from SEMA, Pebble Beach, Amelia Island, Tokyo, and detailing cars for the Ring Brothers.
His vast knowledge of automobiles, and passion for detailing has advanced him in areas of journalism, race shops, race teams, and all types of incredible motorsports activities. He can frequently be found preparing his Subaru for another track day or riding his bike around the lake. There are simply too many high profile cars and events that they are difficult to list.
Find CH.Detailing in the links below
"Matty" Arendt has over two decades in the industry from all sides of the business from dealership detailer, Manufacturer supplier as well as business owner and Detailing Consultant.
Many may know Matt from his regular Instagram Segments "Coffee with Killmer" with the one and only Jason Killmer. Matt is heavily involved with the Chicago Auto Recon Training program that works with high school students to train them with new skills to help with Educational expenses, or develop their own business.
1997 - Began working for for New Car Honda, Pontiac,Hyundai Dealership in high school.
2004- Started selling professional detailing supplies forPro Finish based out of Elk Grove, IL
2011 - Started "Professional Cleaning Solutions" achemical distribution company based out of Addison, IL
2013 - Business Acquisition selling Pro-CS to S&S Automotivebased out of Elmhurst, IL
2015 - 2016 Topsales growth two years back to back with S&S Automotive.
2018 - Left S&S Automotive to pursue passion indetailing & ceramic coating.
2019 - Small Business Start Up - Matthew's SpecializedDetailing- Present.
www.mattswax.com
Matthew's Specialized Detailing -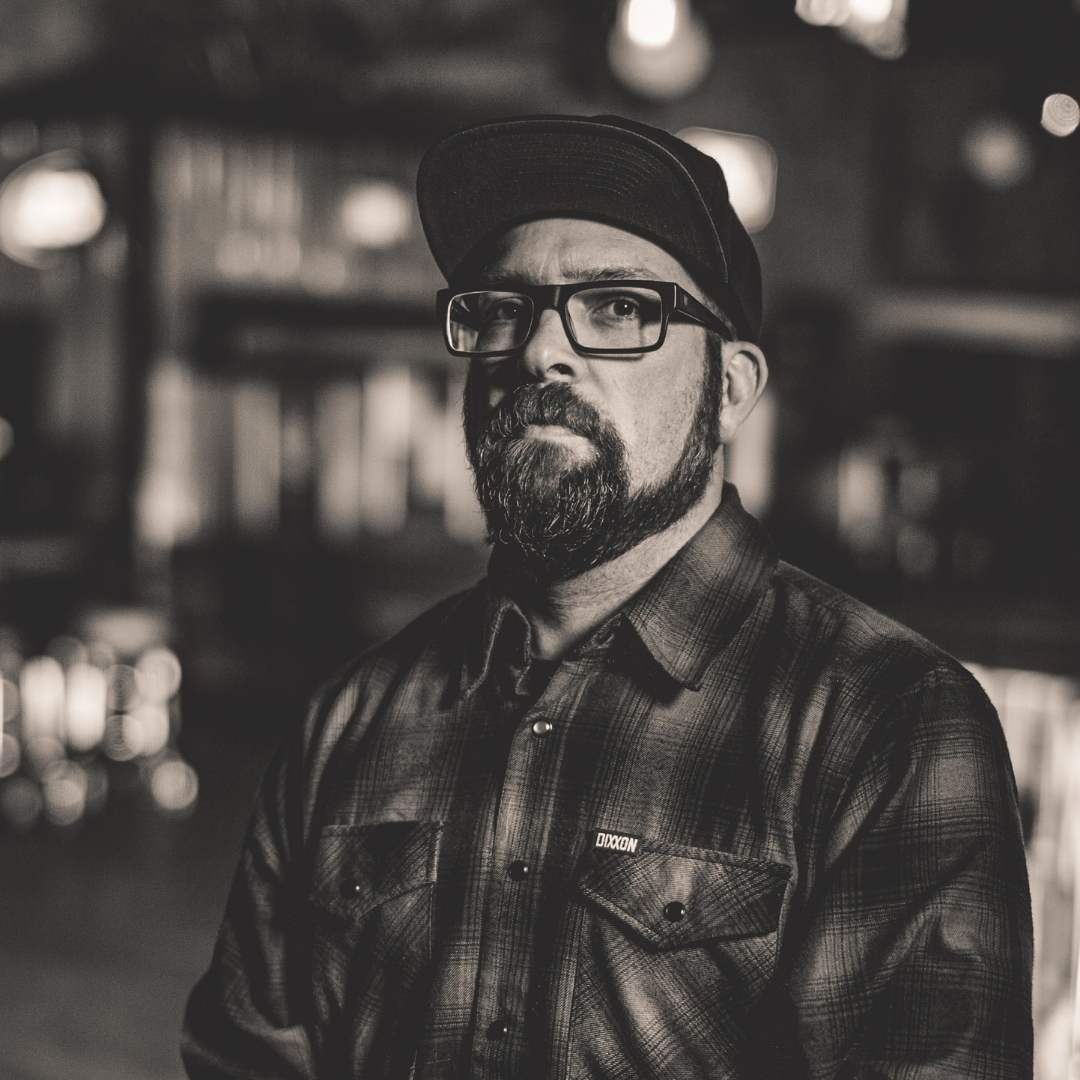 The Master of Shine
The Rag Company
Brand Development and Lead Detailing Educator
With over 20 years + in the auto detailing industry as a professional detailer, trainer, manager, owner, educator, and company representative. With a passion for all things automotive, he loves detailing because, "it's the ability to make something better and to solve a problem at the same time."
Born a detailer into a detailer family, Levi's parents regularly argue about who taught him how to wax a car first. Levi started in a carwash at 16 and worked his way up managing various carwashes and detail shops in the Boise area.
In 2012, Levi opened his own detail shop called "Hawkes Detail, Masters of Shine" the business was a great success! When Levi started making how-to videos with The Rag Company in 2016,
he felt he had finally found his calling. In 2017, he sold Hawkes to his silent partner, kept "The Master of Shine" moniker and joined The Rag Company full time.
With TRC, Levi has created numerous videos and helped grow the team and channel with many other detailing personalities. The Rag Company continues to grow its YouTube and media presence, recently completing a state of the art, production and training facility in Boise, Idaho. Education is the primary focus of all things, Levi and the team at TRC do. From product development to help fellow detailers, to the teaching of new techniques and technologies. Levi's goal and focus are the same. To help all Detailers regardless of skill. Levi is also a IDA (International Detailers Association) member and is Certified, Skills Validated and a Recognized Trainer.
-2018 IDA Founders Club member
-2018/2019 IDA Certification Committee Co-Chair
-2019/2020 IDA Certification Committee Chair
-Host of "Details with Levi" on The Rag Company YouTube Channel
-Host of "DeTalks" on The Rag Company YouTube Channel
-Co-Host of "The Rag Company Podcast" available on iTunes, Spotify, Sticher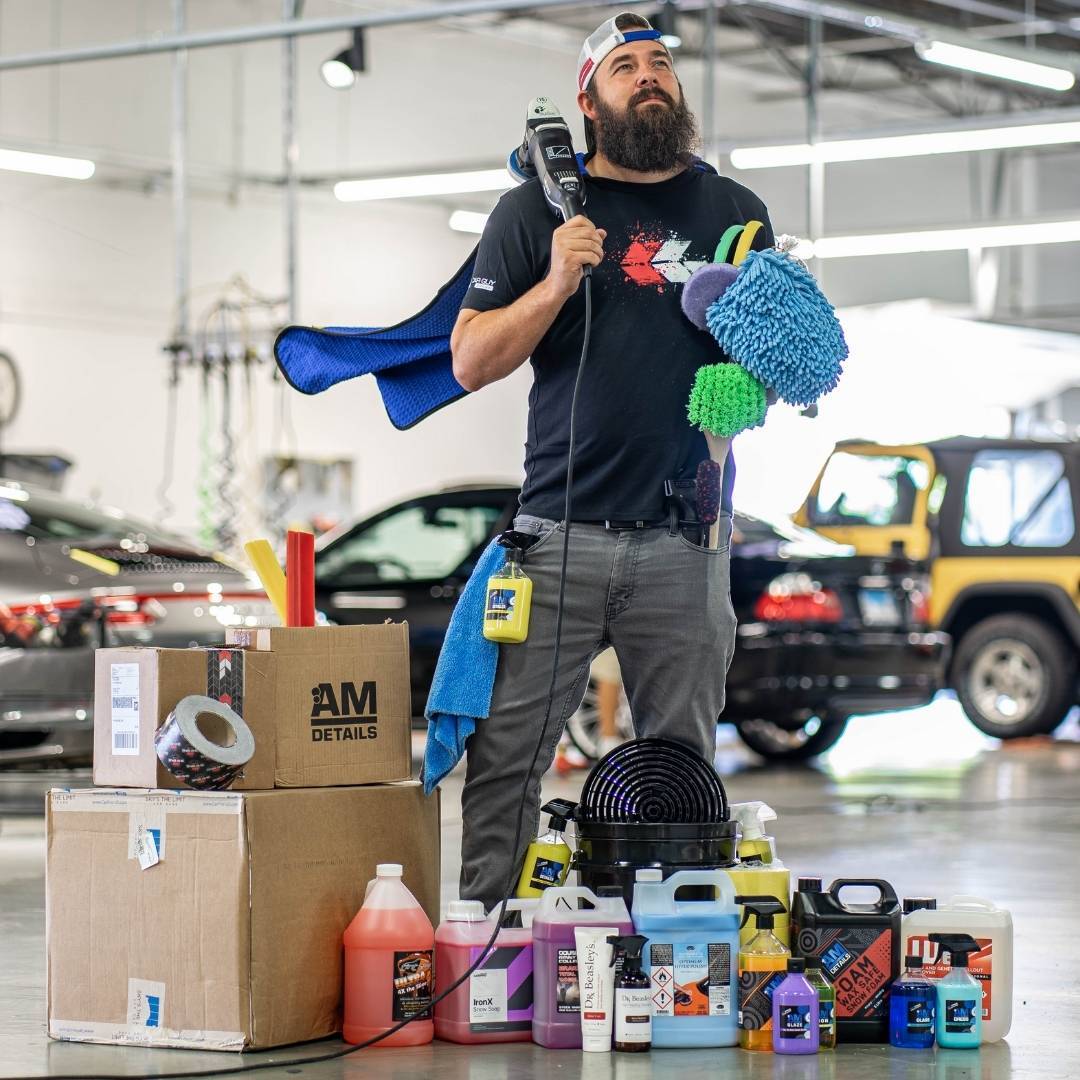 Jason Otterness is Co-founder of Chicago Auto Pros and Car Supplies Warehouse. Jason has worked in several different detail shops, body shops and car washes in the past 17 years and has accumulated a wealth of knowledge in car care and entrepreneurship. His love for people and the detailing industry has led him down the path of teaching others the craft of detailing and how to make detailing into a career. Jason can be seen all over the internet, as his YouTube Channel has become a staple int he detail and car enthusiast community. His signature $10,000 detail documentation as well as many other accolades are just a few reasons why he is so well known today. Jason has either attended or instructed almost any training or detailing event around the US. He has brought new brands to the US market, like A.M. Details and continues to push the industry forward in the right direction.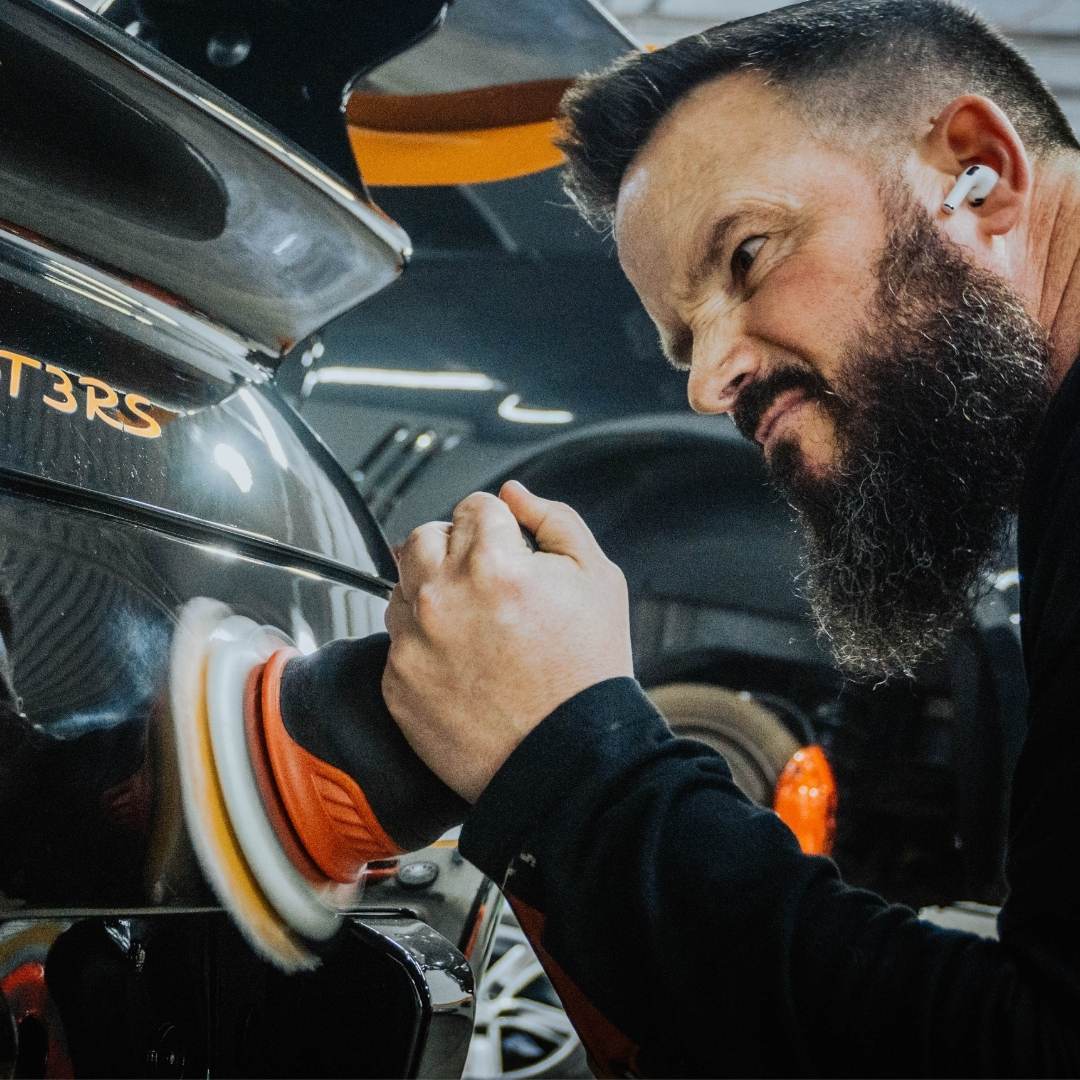 Jim is a veteran in the detailing, paint and body, and refinishing business for decades. His vast range of knowledge is what makes him truly unique. From wheel repaint to leather repair, Jim's pretty much done it all.
- 20 Years Body Shop and Paint experience
- Previously owned and operated bumper and wheel repair for 10 years before selling
- Detailing Classic cars for almost 30 years
- Trainer for Cquartz US and the shop
- Shop Manager at Menard Premium Detailing
- Experienced in paint correction, coatings, wet sanding, leather repair, bumper repair, tint, film, ppf, and beard sports.
- Outside of Detailing, Jim has developed his own formulas and product line for Beards and facial care. It has quickly been adopted and used by many who enjoy a premium groomed face.
www.areyoumoist.com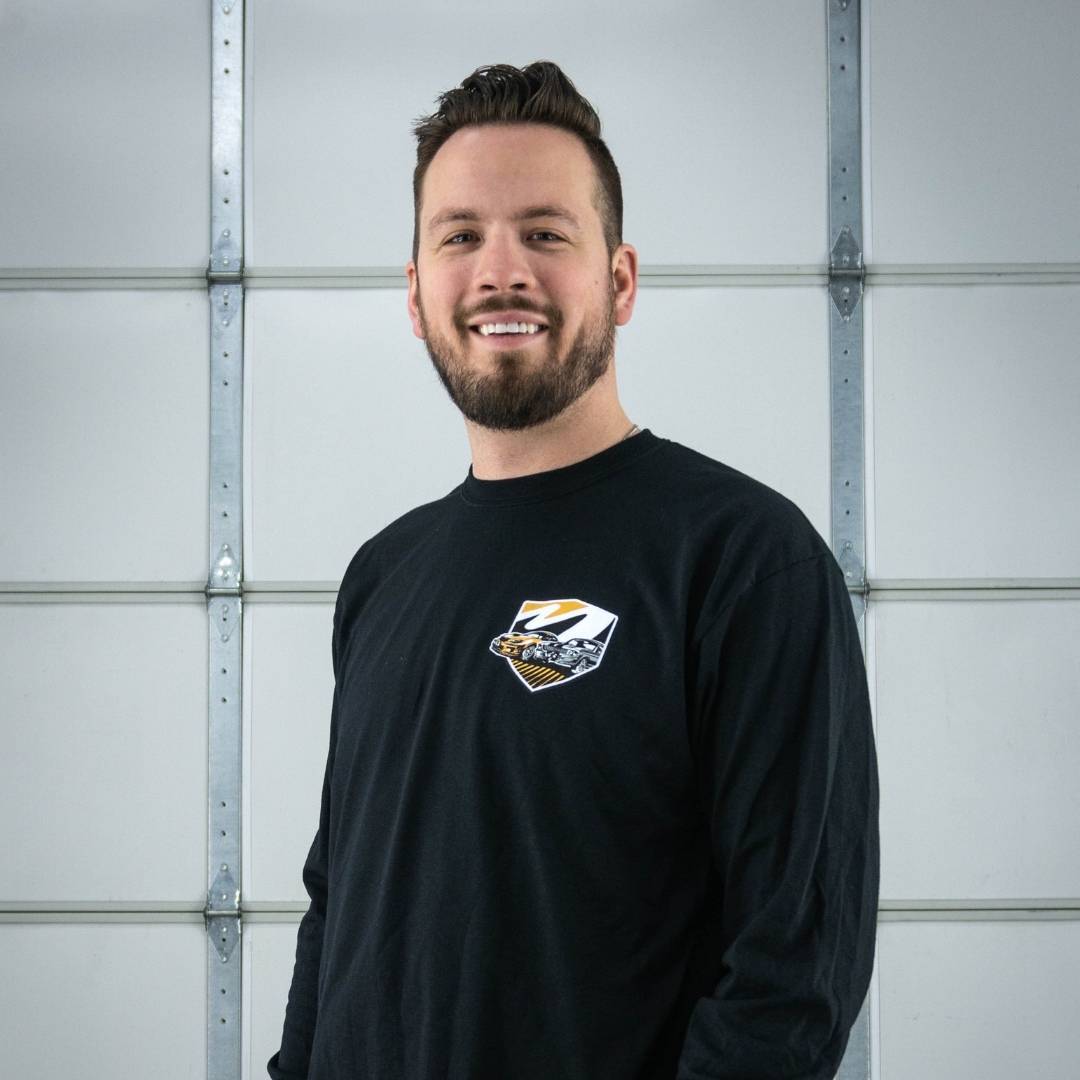 Grant Menard is the owner of Menards Auto Detailing, but his passion for cars goes far beyond detailing. Not only has Grant built a widely successful detailing business, he is also the brand ambassador for Urable, manages his own marketing business and is involved in may areas in the automotive world. Whatever Grant is driving, its usually modified and pretty cool. Grant has recently started a series of videos on the Urable YouTube channel, highlighting detailers and shops around the country that have had great success, overcome challenges and have implemented the use of Urable to manage their growing business.
Check out all the cool projects and charitable events Grand and Menards are a part of.
www.menardpremiumdetailing.com
Menard Premium Detailing -
"Know when to hold em', and know when to fold em' "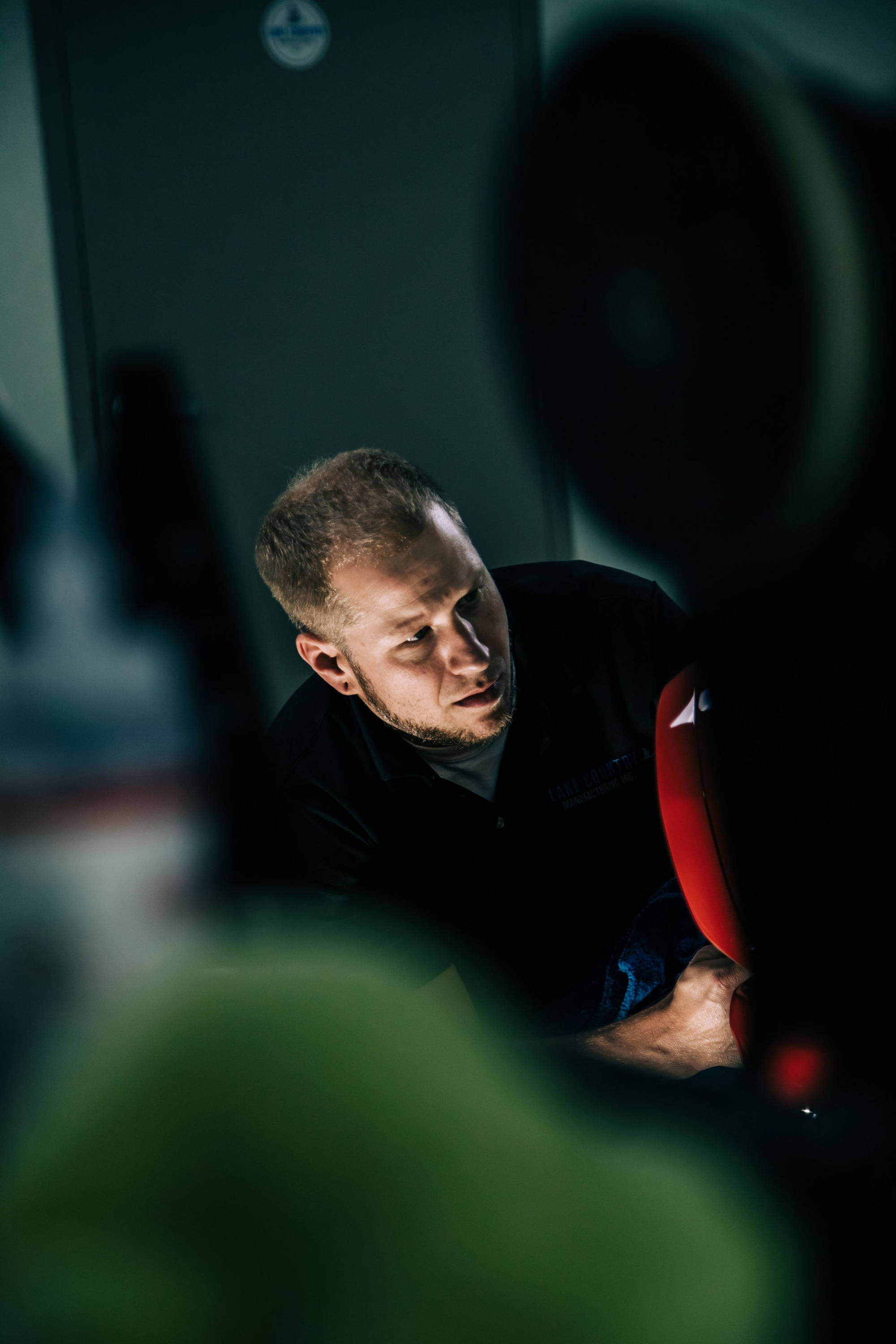 TRAINING WITH LEADING EDGE TECHNIQUES GLOBALLY
We travel all over the world offering training in detailing, wet sanding and paint correction classes. Throughout the world, we've found people everywhere are all doing things different, all to achieve the same results. We've developed a class and curriculum to train with various tools, products and techniques to improve on efficiency or take your show car detailing and finishing to the next level
We combine the best technical advice and suggestions on how we think you can maximize profits and quality of work all at once. Knowledge is Power, how you decide to use it is your destiny.
"If you're not burnin', you're not learnin' "
VENUES CURRENTLY AVAILABLE
"We will elevate your skills to a new level, where you can charge more for your services, and become more confident in your abilities"